Becoming a great SaaS Partner
In this webinar we will take you through the steps you need to take and what you need to consider to:
Compensate for declining project-based revenue
Develop a strategy to differentiate your business
Introduce new products and services to complement SaaS reselling
You will walk away with a better understanding of Differentiating for Success in your SaaS journey and an action list of priorities to focus on now and across 2020.
Date: 28 January 2020 Time: 10:00am and 4:00pm (GMT)
Speaker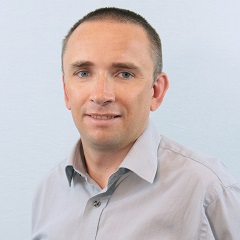 Stuart Wilson
Research Director, European Channels and Alliances
IDC


Stuart Wilson is research director for IDC's European Channels and Alliances program. Based in London, Stuart has covered global business-to-business and business-to-consumer channels for 20-plus years in a wide variety of research, editorial and event-based roles. Stuart focuses on the evolution of go-to-market models and the wider impact on channel ecosystems, exploring how current and future trends will impact the vendor, distributor and channel partner landscape.