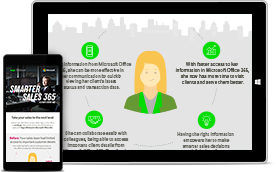 Your team can now note meeting input and critical changes as they happen, so there's no need to remember every field detail.
And, with the information relayed right back to the office, it can be put to use immediately.
Download our infographic to discover
how your sales team can sell smarter with key accounts data in the field.