The Practice of Now 2019
As the accounting profession prepares for the coming decade, there's a confident realisation that clients are demanding more, technology can drive better ways of working, and core beliefs previously driving the profession should now be re-evaluated.
The Practice of Now 2019 Report includes the findings of independent research commissioned by Sage, surveying 3000 accountants from across the globe. The findings reveal what the working landscape for accountants looks like today as well as the future, offering real-world perspectives on how today's accountants can continue to thrive. The report also contains a separate section that dives into trends and findings specific for Canada.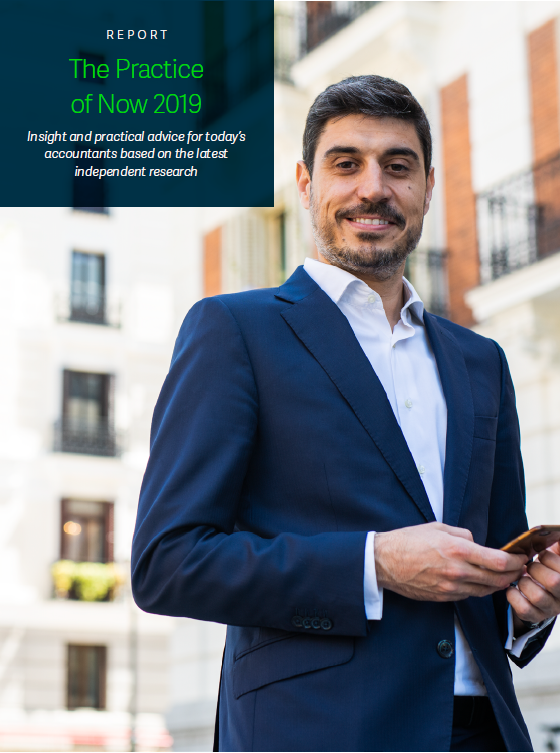 Key findings uncovered and discussed in the report include:
90% of accountants worldwide believe there has been a cultural shift in accounting.
77% of Canadian respondents are confident in providing business management advice. However, 54% believe they need to increase the pace of technology adoption to stay competitive internationally.
53% of young professionals (age 16-24) and 40% of senior professionals (age 65 and above) believe more strongly that technologies are freeing them up to focus on customers than the age groups in between.
33% of Canadian respondents are seeking to diversify the workforce and 44% have altered some policies and procedures to promote diversity and inclusion.
Download the Practice of Now 2019 Report and find out why accountancy is an evolving profession, how accountants are on the cusp of change, why a diverse workforce is needed to meet client expectations, and how accountants are building a practice ready for the next decade.