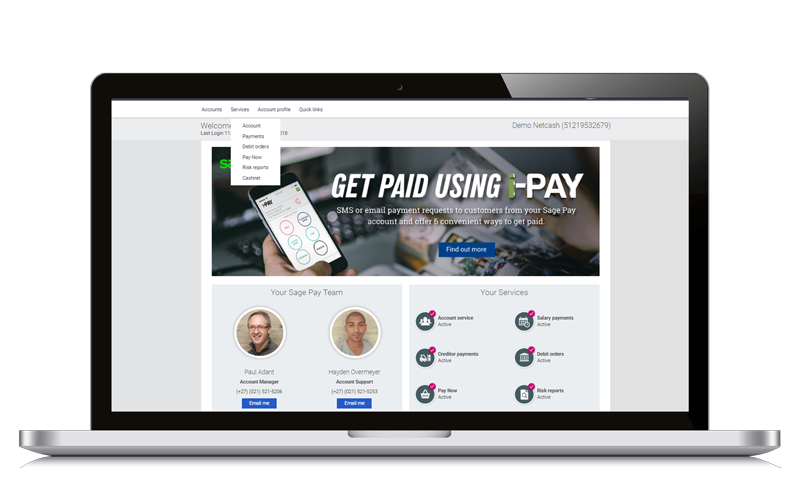 Overview
Simple, secure, and reliable solution to keep payments running smoothly, saving you time and money with reduced transaction fees.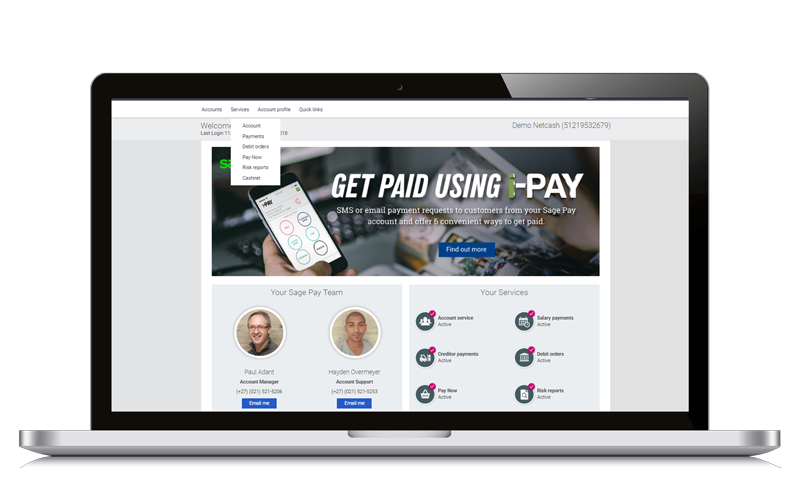 Salary payments
Our Dated payments service ensures that all payments reflect on the same date in the beneficiaries' account, irrespective of where the bank account is held.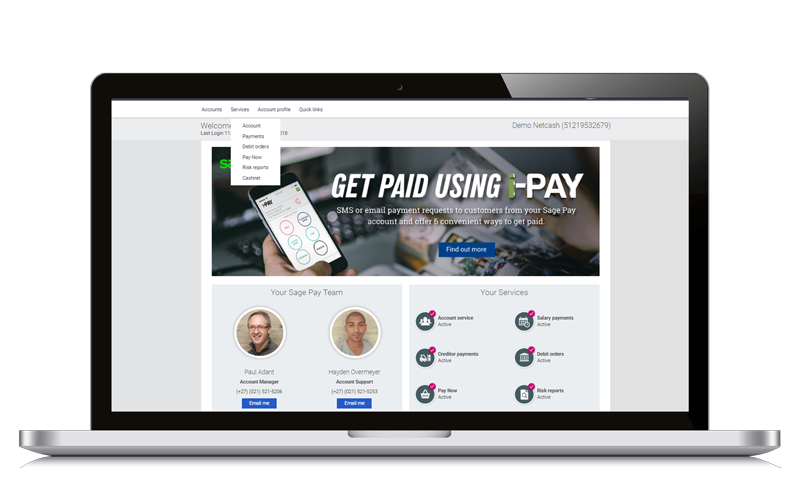 Supplier payments
Capture recurring and once-off supplier payments online to all South African banks and account types with your Sage Pay account.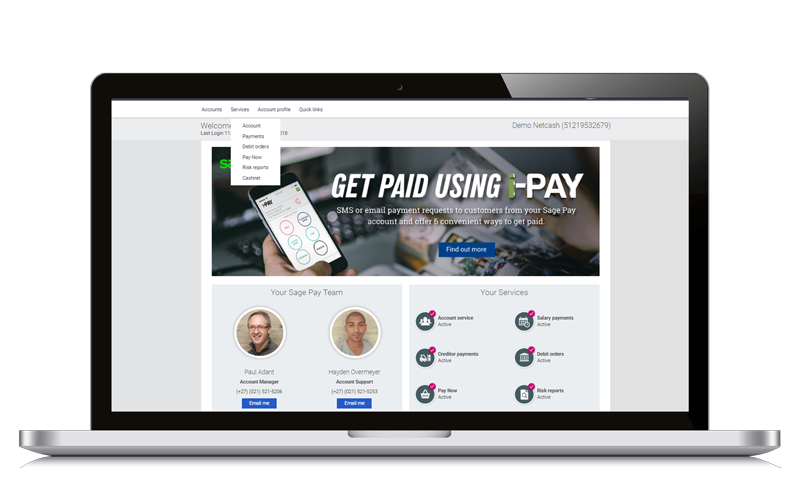 Pay Now
Use our Pay Now service to accept eCommerce and invoice payments as well as to easily request payment via SMS or email. Offer your clients more ways to pay you, including Instant EFT, Bank EFT, credit card, cash payments, MasterPass™, and Visa Checkout.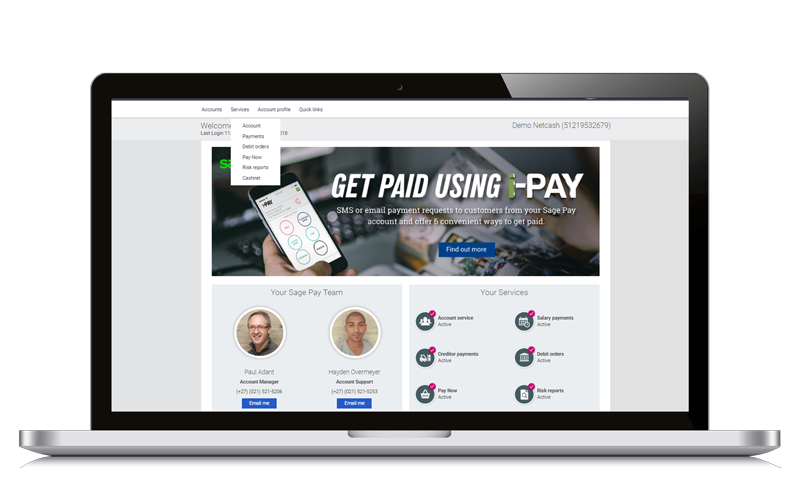 Risk Reports
A wide range of information is available on companies and individuals using our credit checks. The information is sourced from CIPC and multiple credit bureaus including Transunion, Experian, XDS, and Compuscan.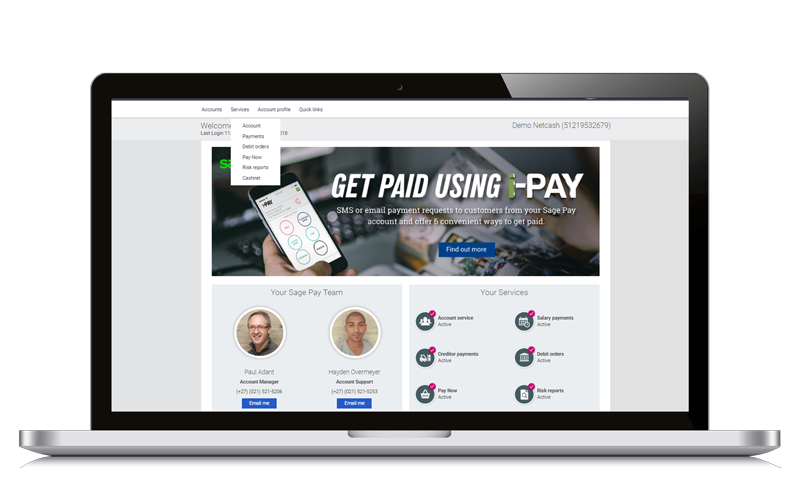 Reconcile
One comprehensive Sage Pay statement can be downloaded to automate your reconciliation of payments made and received.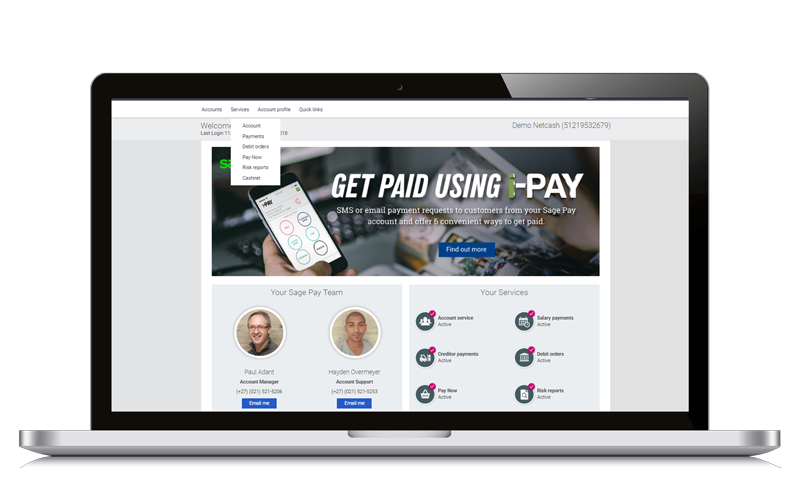 Sage Product Integration
Sage Pay is conveniently integrated into certain versions of Sage payroll and accounting products, as well as Sage Online Tools, which bring value-added benefits to your payments experience.